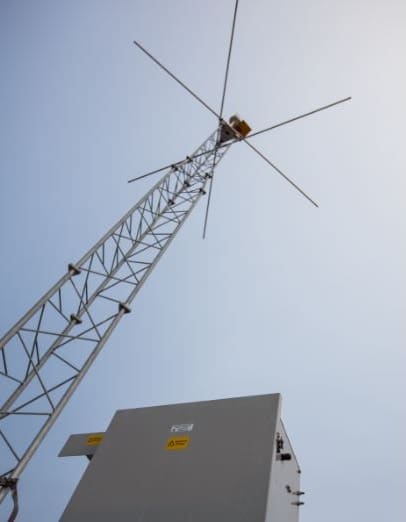 Systems Interface, based in the UK, has been awarded a Turnkey contract to supply, install and commission a replacement Nautel Non-Directional Beacon (NDB) at Alderney Airport in the Channel Islands.
Systems Interface will replace the airports legacy equipment with a high quality and reliable Nautel Vector 125W NDB Transmitter and Antenna Tuning Unit (ATU) with full Remote Control and Monitoring, to limit worker exposure to Radio Frequency (RF) fields. Systems Interface will also provide overall project management, attend the Flight Check, and provide comprehensive training for the airports Engineers.
This contract brings the number of Nautel NDB's supplied to airports worldwide by Systems Interface to over 200.
About Alderney Airport
Built in 1935, Alderney Airport was the first airport in the Channel Islands. It is the closest Channel Island airport to the south coast of England and the coast of France. Direct scheduled flights operate to Guernsey and Southampton Airports, and provide a vital connection given that there is no ferry service to the UK mainland.