Award-winning engineer will lead research teams in development of new technologies.
Hackett's Cove, Nova Scotia – Philipp Schmid, recently leader of Nautel's Digital Systems team. has been named Chief Technology Officer for the Nautel group of companies. In his new role, Schmid will lead research teams in the development of new technologies for broadcast, navigation, sonar and high-power RF applications. Schmid will remain active in select engineering projects and will also continue his industry role as a passionate voice for the advancement of digital transmission technologies.
Schmid, who has been with Nautel for 14 years, holds a Masters of Engineering degree and has earned multiple patents. He was recognized in 2017 by the National Association of Broadcasters for "best paper" at the BEITC (Broadcast Engineering and Information Technology Conference). The award-winning presentation covered research on Single Frequency Networks (SFN) for HD Radio™.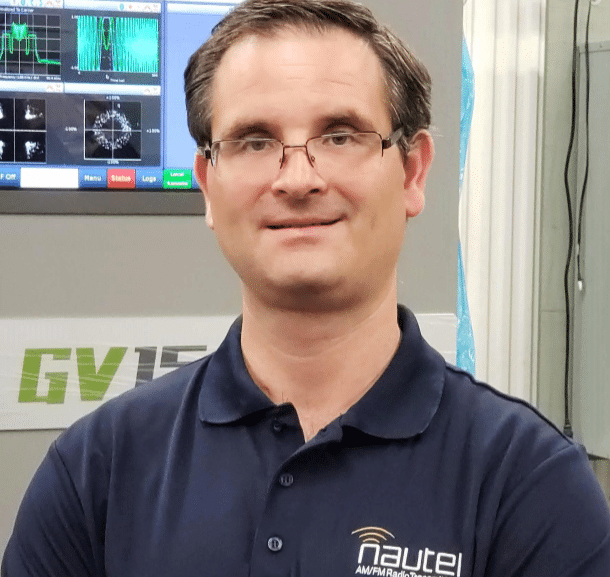 Schmid also played a leading role in research which has garnered multiple industry awards for Nautel in digital broadcast technologies over the past ten years. Schmid was the first to investigate peak to average power reduction for hybrid HD Radio transmission which led to Nautel's patented HD PowerBoost technology. Recent projects have included research and testing of all-digital AM (DRM & HD Radio); extended HD Radio FM service modes; Nautel HD Multiplex™, with up to 15 HD channels on one transmitter; and the development of IP STL technologies for HD Radio.
"Philipp has been instrumental in the development of Nautel's industry-leading HD and DRM+ technologies," said Kevin Rodgers, CEO of Nautel. "This new role both recognizes his contribution to Nautel and positions Nautel and Philipp to continue to lead the industry in digital radio technologies as they are adopted globally."
# # #
For more information please contact:
John Whyte
Director of Marketing
902-823-5174
[email protected]