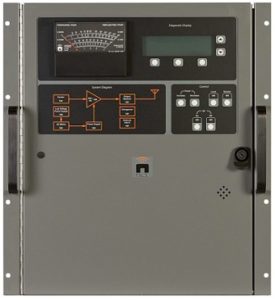 Basics of non-directional radiobeacons will be discussed along with information on installing Nautel's VR125 transmitter.
Hackett's Cove, Nova Scotia – Nautel has scheduled a Webinar to present information on offshore non-directional radiobeacons (NDBs). The Webinar, to be held Monday, November 30, will provide a brief introduction to Nautel as well as an overview of NDB systems. "Whether you're new to the industry and wondering what an NDB is, or a seasoned veteran of sales, marketing or field service, you should benefit from this Webinar," said Gary Galbraith, P.Eng, Nautel Sales Manager, Navigation. "I'll be joined by Richard Lee, our Asia Pacific Territory Sales Manager as well as a member of our Customer Service team to discuss the aspects of selecting and installing an offshore NDB transmitter." Galbraith said the Webinar will include information on Nautel's VR125 offshore NDB transmitter as well as the ancillary equipment that is required to make up a complete system. System installation and interconnection tips will also be discussed.
This "Nautel NDB Systems for Offshore Markets" Webinar has been scheduled for 8:00 PM Eastern Standard Time on November 30 (Tuesday, December 1 at 9:00 AM Singapore time).
About Nautel
Nautel is a leading manufacturer of broadcast transmitters, sonar amplifiers, and navigational beacons. Three ISO-certified manufacturing facilities in North America provide comprehensive design, fabrication, assembly and testing. With over 16,000 transmitters deployed in over 177 countries since 1969, Nautel continues to lead the way in providing valuable new solutions for navigation and broadcast applications. See www.nautelnav.com / www.nautelsonar.com.
# # #
For more information please contact:
John Whyte
Director of Marketing
902-823-5174
[email protected]