Nautel Offers Heartfelt Thanks to Industry for 50 Years
In 1969, an entrepreneur and engineer named Dennis Covill won a contract to supply the first-ever solid-state navigational beacons to the Canadian government. Nautel, then known as Nautical Electronic Laboratories, sprang to life in the tiny fishing village of Hackett's Cove, Nova Scotia.
Fast forward 50 years: Covill's dream of creating a visionary, leading company in the field of RF transmission has resulted in a company with ISO-certified manufacturing plants in both Canada and the USA, and more than 16,000 transmitters deployed to date in over 177 countries.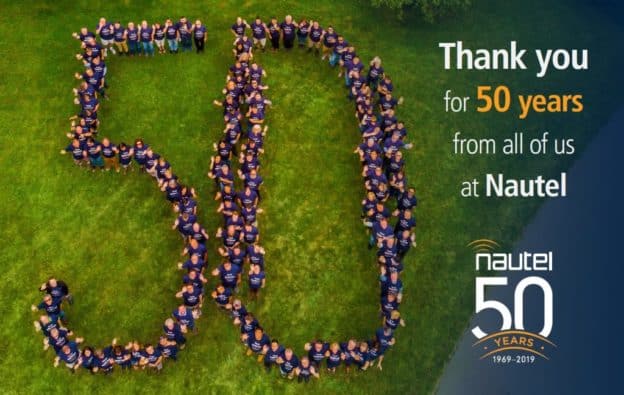 Key to the company's success is a two-fold focus, the first being continuous innovation in the field of RF transmission and the second an unwavering commitment to customer support. Since the company's inception, support has never been discontinued on any product – a rarity these days.
Nautel President and CEO Kevin Rodgers is also a departure from the norm. Rather than moving to his position via the standard sales or engineering channels typical of technology companies, Rodgers spent 29 years at the helm of Customer Support, stepping into the top position at Nautel in 2014. "Anyone who knows me knows I have always had a passion for customer support," said Rodgers, "and that passion is the foundation of the culture at Nautel. Customers are the life blood of our company and bring us superb ideas for product enhancements as well as new designs.
What's coming in the next 50 years?
"It's hard to predict where the future will take our industry and Nautel," said Rodgers. "Changes are coming rapidly and we intend to be at the forefront of those changes. We will continue to listen to our customers, who will bring us some of the best ideas. It's been a great 50 years, and we couldn't have done it without them. THANK YOU!"