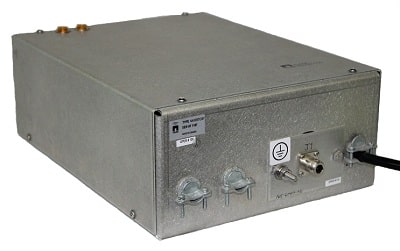 Surge Protection Unit
SPU1
The SPU1 Surge Protection Unit is designed to protect Nautel transmitters from lightning induced transients through the ac, RF and interface cabling.
Low power level transmitters have a higher incidence of lightning damage than higher power transmitters. It is believed the cause is primarily due to the degree of diligence that low power stations apply to the implementation of lightning protection precautions. The design of the SPU1 recognizes this reality and provides lightning protection for the transmitter it interfaces, with no regard for other equipment in the transmitter building.
Features
The SPU1 is designed for transmitters with power ratings up to 1000 watts (1500 watts CW) and is configured to operate from 115 V ac / 230 V ac (50/60 Hz), single phase.
The SPU1 may also be used with the combination of a main/standby pair of transmitters.
Highlights include:
Fast response time.
Protection device integrity indicators.
RF isolation transformer.
Ferrite toroids.
Star-point ground.
Optional IP66 rated enclosure.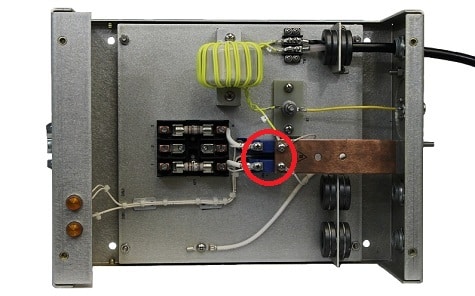 Fast Response Time
Suitably rated varistors are located between the ac line and the station reference ground.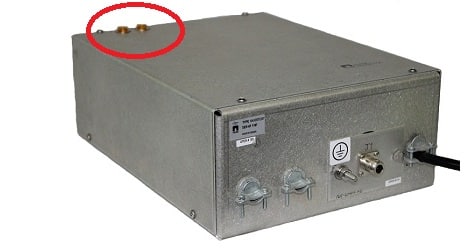 Protection Device Integrity Indicators
Neon lamps indicate the integrity of the protection varistors.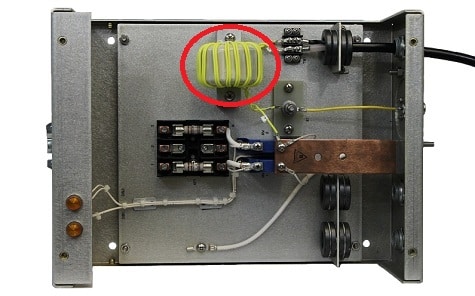 RF Isolation Transformer
A 1:1 isolation transformer in the RF feed cable ensures there is no dc connection between the transmitter's RF output and the antenna system.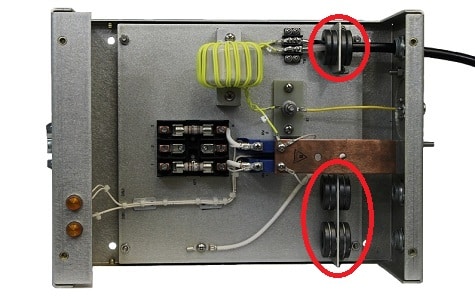 Ferrite Toroids
All cabling and their shields are passed through ferrite toroids. The ferrite forms an inductance which is transparent to normal signals/voltages but presents an impedance to lightning induced transients.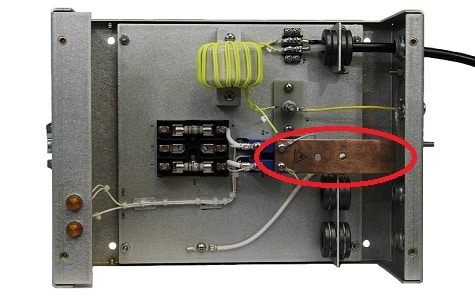 Star Point Ground
The ground bolt located on the SPU1 is recommended to be used as the common point for the star-point ground system recommended for NDB/DGPS installations.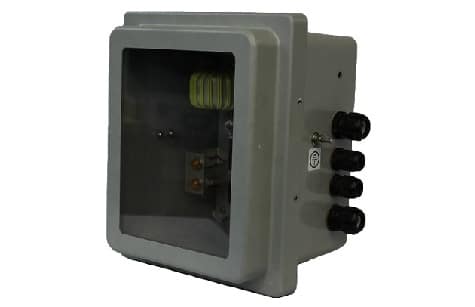 Optional IP66 Enclosure
The SPU1 is available in an optional IP66 enclosure for outdoor installation.