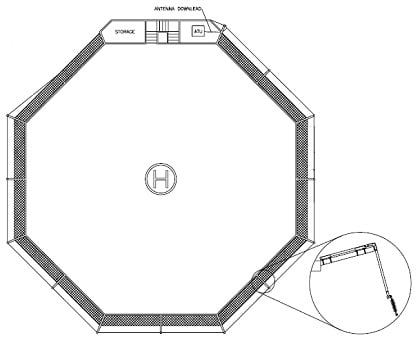 Helideck Antenna
CL-HD
Nautel's CL-HD Helideck Antenna is a self supporting "long wire" antenna which is intended for use around the world on offshore oil and gas platforms and on the top of buildings.
It is intended primarily for use with low and medium powered, omni-directional, Transmission Systems operating in the LF and MF bands. It is particularly intended for use with aeronautical non-directional radio beacons (NDBs).
Features
Highlights include:
The CL-HD is designed for installation around the perimeter of the helicopter landing pad below the deck level, for operation in the frequency band of 190-1800 kHz, and compliance to CAP437.
Ease of maintenance.
Designed for harsh offshore environment.
Whip Antenna Alternative.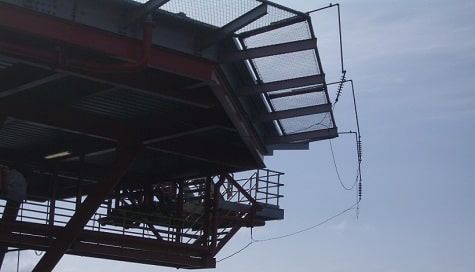 Ease of Maintenance
The radiating element is suspended on insulators secured at the end of 1.22 m (4 ft.) support poles which are attached to the helideck. The support poles can be clamped, bolted or welded to the helideck safety net support posts.
The support poles can hinge upwards, facilitating maintenance of the insulators and radiator.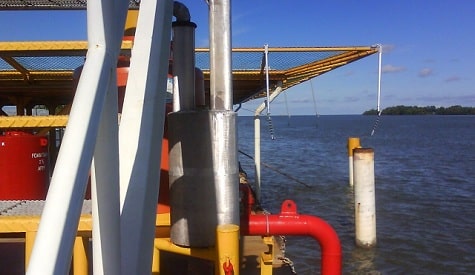 Designed for Harsh Offshore Environment
The radiating element of the CL-HD is composed of 4.8 mm (3/16 in.) diameter multi strand, stainless steel wire rope for enhanced environmental reliability.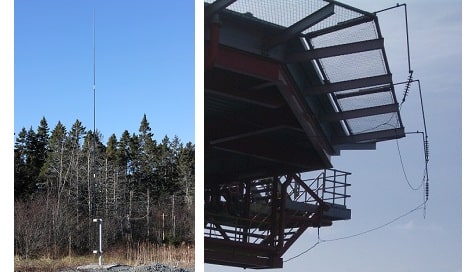 Whip Antenna Alternative
The CL-HD offers an alternative antenna configuration to the whip antennas commonly used in the offshore oil and gas industry with improved performance while not presenting an obstacle above the helideck.